These People Realized They Were Dating An Idiot
No one is immune to making mistakes. In fact, we all make mistakes every day. It's fine, you learn from them and move on. But what happens when you can't stop screwing up? What happens when you do and say so many stupid things instead of learning from them you just keep on missing the mark again and again and again… big time?
Do you get dumber with every new dumb thing you find yourself doing? Can ignorance only get worse with time? Take a look at these pictures and tell us what you think. We promise some of this stuff is really stupid.
Go North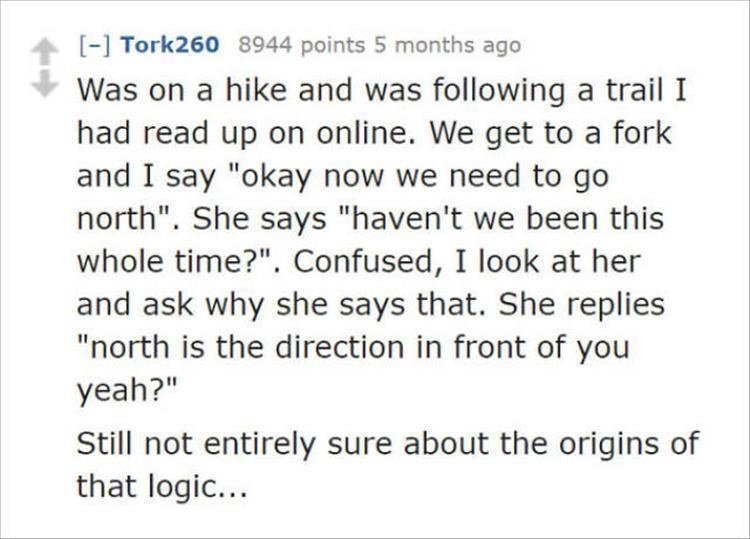 Someone stayed at home the day they explained cardinal points at middle school. They better keep that girl away from the compass if they want to make it home safe.
The Thermometer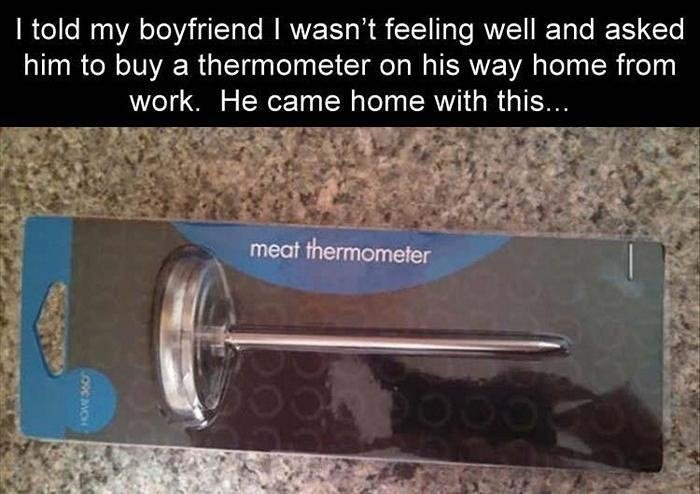 Let's look at the bright side: once this person is feeling better they will be able to cook delicious meals like a pro.